Public Private Partnerships in skills development (Technical and Vocational Education and Training, or 'TVET') can be interpreted in many different ways. One of the aims of the Dakchyata - TVET Practical Partnership project is to raise awareness and understanding of the possible PPP approaches that exist, and support Nepali TVET stakeholders to explore practical options to strengthen and improve TVET governance and implementation in Nepal. 
In this vein, on 20 June the Dakchyata project held a TVET stakeholder workshop on public private partnerships in Kathmandu, to introduce a variety of TVET PPP approaches drawn from international case studies, and generate discussion on potential initiatives that could be developed in Nepal. 
Participants were introduced to TVET PPP development initiatives from five countries – namely: Malaysia, South Africa, Vietnam, Indonesia and Pakistan. This was followed by lively interactive discussions and presentations from participants on their recommendations for potential PPP initiatives across all levels of the TVET system for future development in Nepal. 
Dakchyata project experts set out the wide scope of TVET PPP, which can range from employer-worker participation in shaping national training policies, to an enterprise's donation of materials or giving of advice to a local training institution. Over 50 representatives of public and private sector participated in the workshop, and generated a range of recommendations which will be carried forward by a TVET PPP Working Group which has been established by the Dakchyata project.
The workshop also created a platform for enhanced public and private sector coordination and participation at all levels, as acknowledged in the remarks from guest speakers. During his opening statement, Mr. Hansa Ram Pandey, Director General of the Employer Council, Federation of Nepalese Chambers of Commerce and Industry (FNCCI), emphasised that although there have been efforts to bring together public and private sector actors in Nepal, there is still a significant gap between demand and supply with employers facing a demand deficit. He urged more meaningful participation and recognition of private sector actors, and acknowledged the necessity of the platform for practical partnership between the public and private sectors that the Dakchyata project aims to facilitate.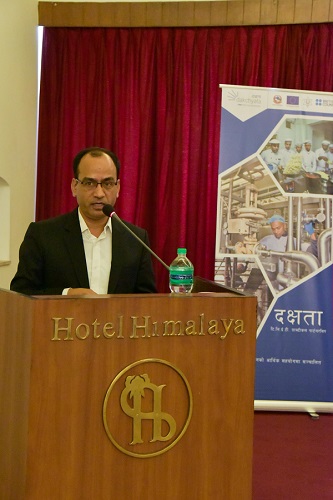 Similarly, Mr. Tek Bahadhur Malla, Technical Division Director at the Council for Technical Education and Vocational Training (CTEVT), emphasised the crucial role that private sector has in both education and employment, as the two pillars of TVET. He stated that practical partnership between the two sectors is a key driver for economic growth. This was further reinforced by Mr. Khagraj Poudel, Under Secretary, Ministry of Education, Science and Technology, who also emphasised the need for enhanced private sector participation. 
Finally, Mr. Dhandu Raj Ghimire, Director General, Department of Tourism stated in his opening remarks that while PPP is not new for Nepal, there is no PPP Act in place to guide the development of future partnerships. He stated that robust market demand assessments are central to the development of skilled human resources in any sector.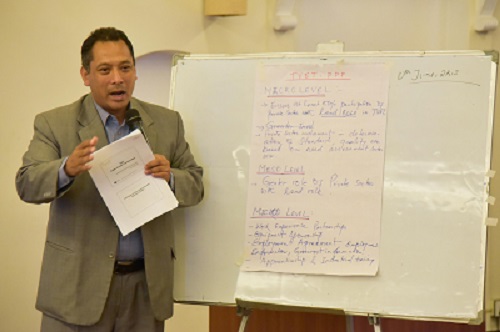 The workshop was envisioned as a first step towards building dialogues around TVET PPP development in Nepal, with recommendations to be carried forward by the PPP Working Group.
The Dakchyata – TVET Practical Partnership project is funded by the European Union, and implemented by the British Council in Nepal under the leadership of the Ministry of Education and Council for Technical Education and Vocational Training. The contents of this publication are the sole responsibility of the British Council and can in no way be taken to reflect the views of the European Union.