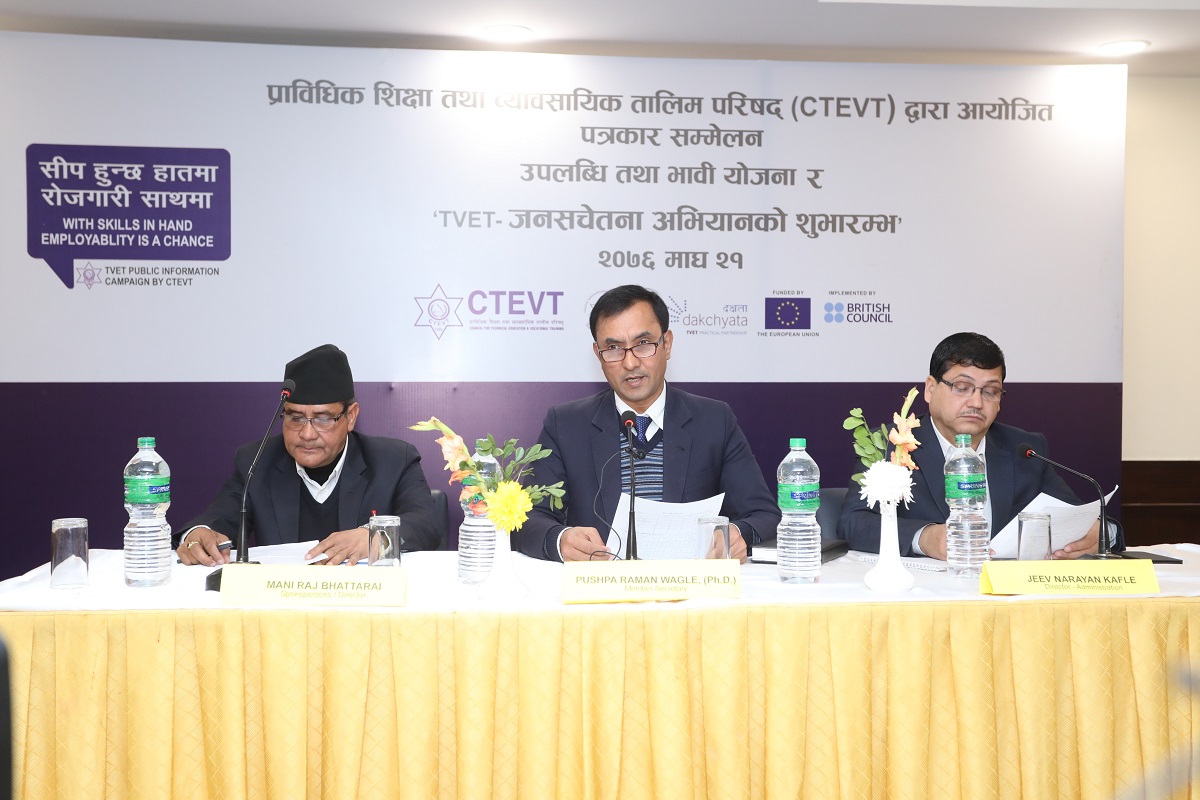 A press conference was organised on 4 Feb 2020 to inform the media on the launch of the four month long public information campaign - "With Skills in hand, Employability is a Chance" to increase public awareness about Technical and Vocational Education and Training (TVET) and its opportunities for employability. The conference was led by the Member Secretary, Dr. Pushpa Raman Wagle and Mr. Mani Bhattarai, Director – Research and Information Division, CTEVT. 12 CTEVT Division Directors were also present at the conference.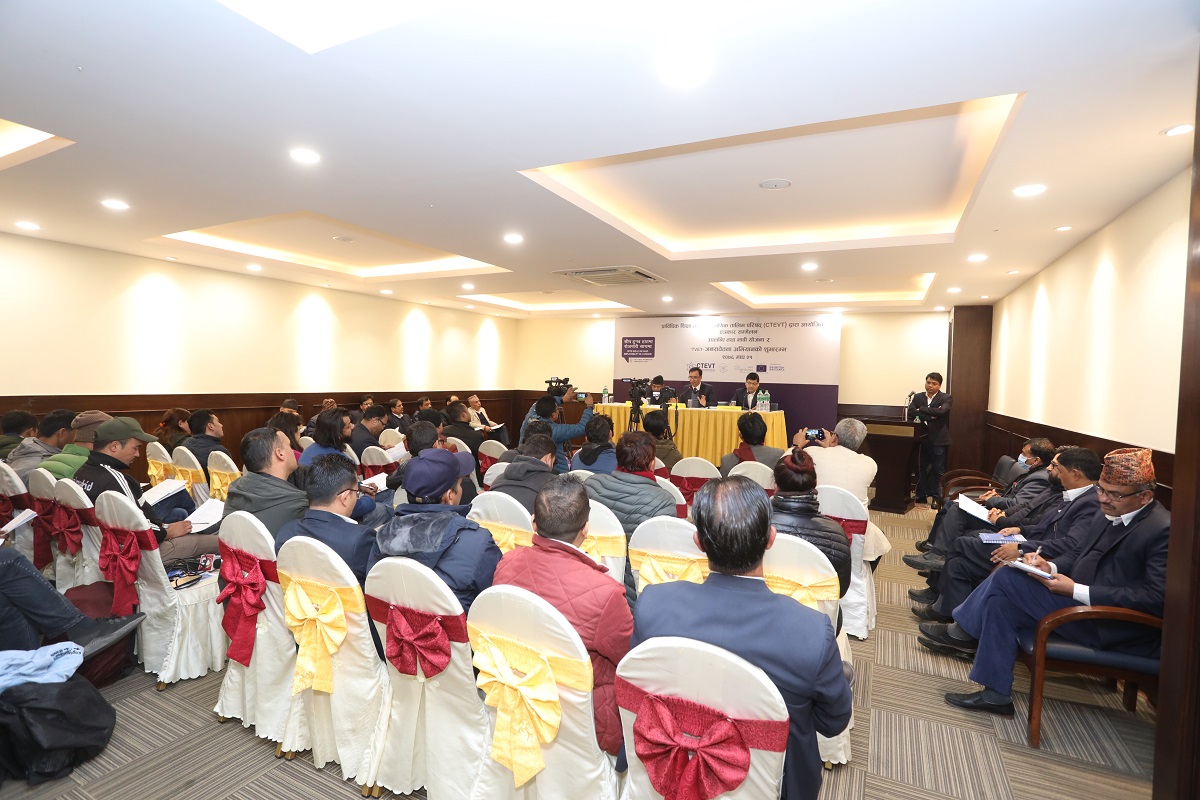 Altogether, 25 media representatives attended the conference including journalists from key national dailies such as Nagarik daily, Kantipur Radio, Gorkhapatra, Samcharpatra, Economic Publications and online news portals among others.
The objective of the press meet were as follows: 
To share outcome and achievements of CTEVT

To share information on the launch TVET Public Information Campaign and invite journalists for the launch event

To inform media about the TVET Media Awards and its category.