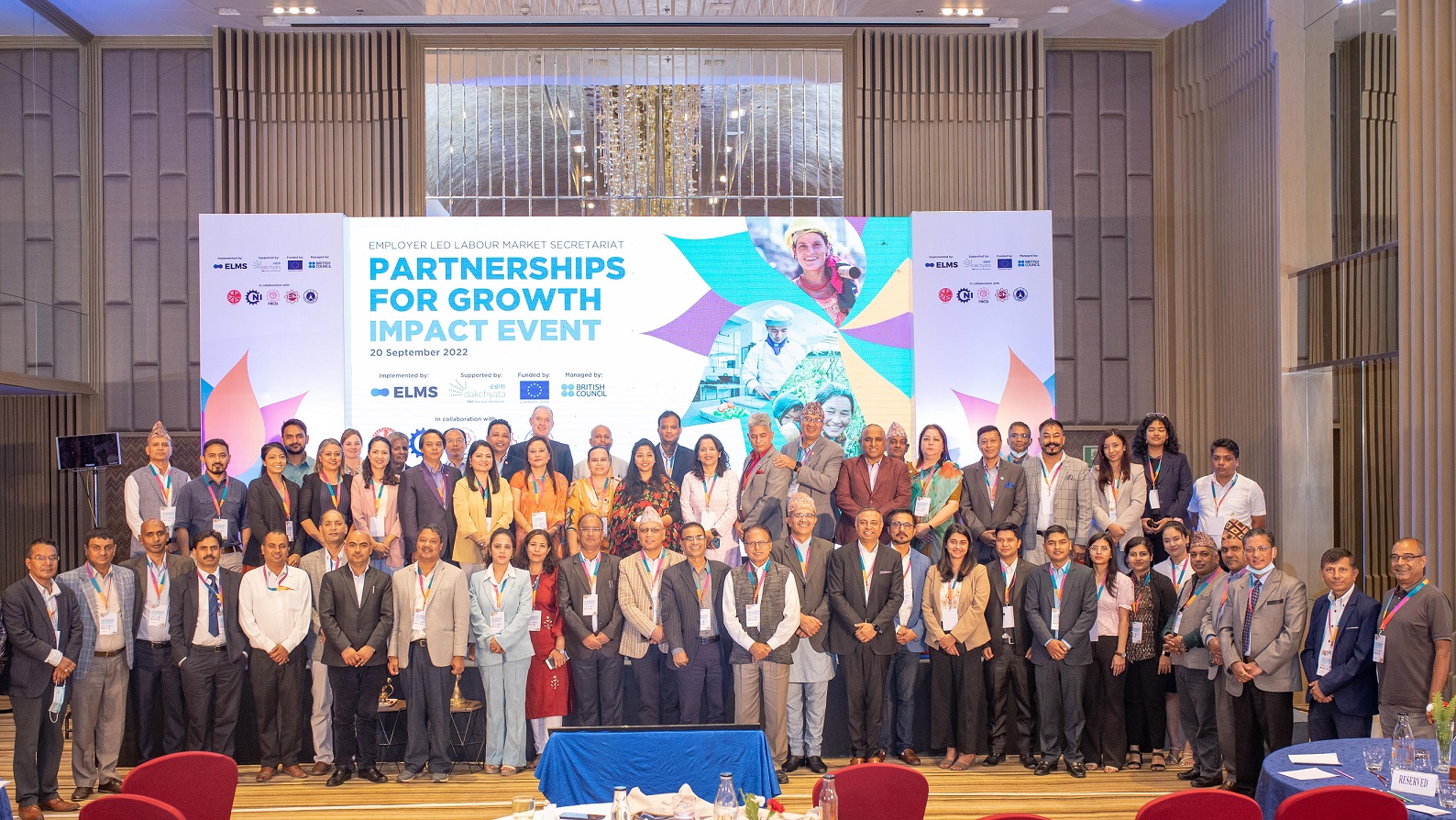 Partnership for Growth - Impact event to share the learning, outcomes and challenges generated by the Employer Led Labour Market Secretariat (ELMS) project concluded at a program attended by high level participants from Ministry of Education, Science and Technology, Government of Nepal, CTEVT officials, TVET development partners, private sector bodies including industry, associations, and confederation, TVET training providers and members of academia.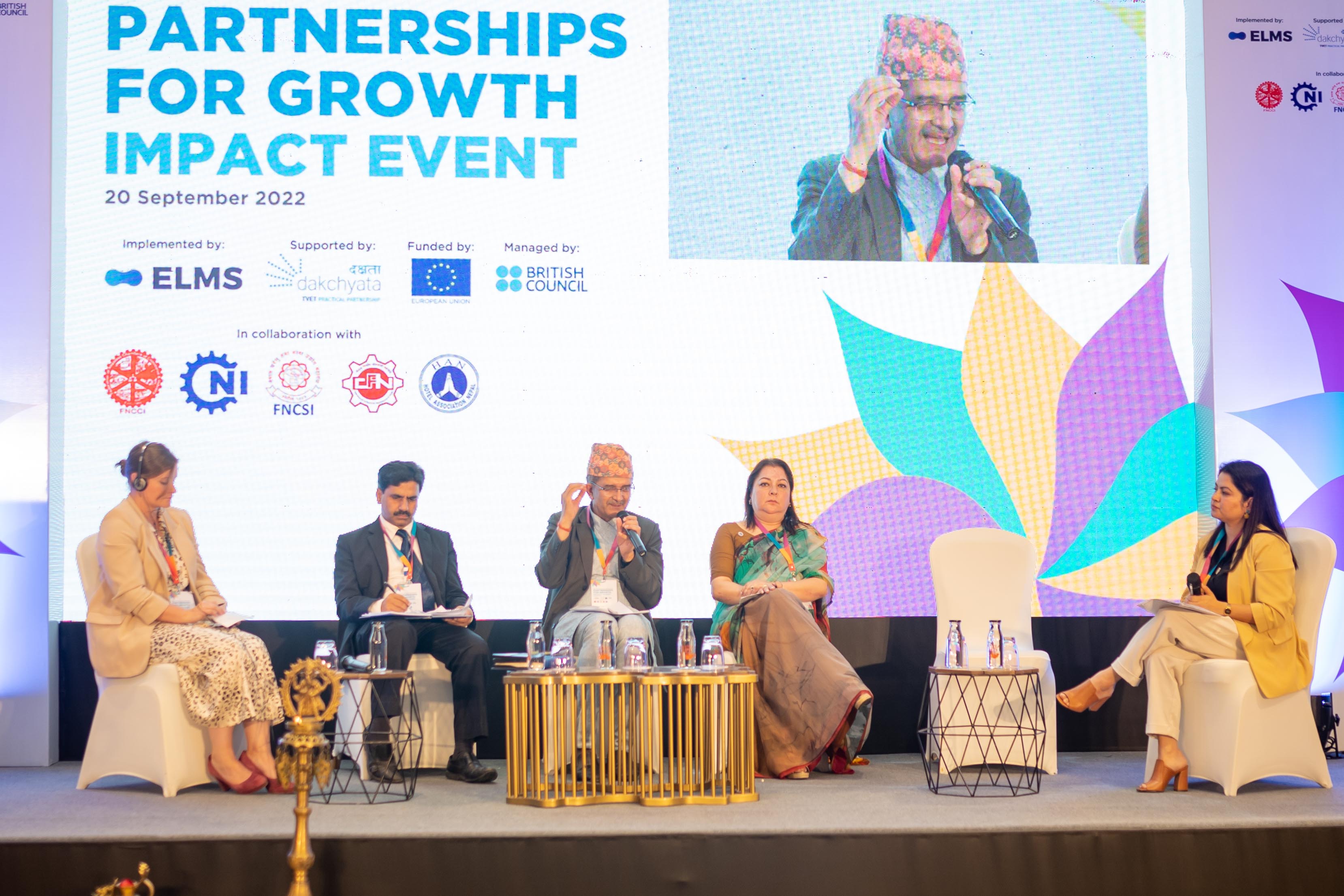 The key highlight of the program was sharing the findings of the Employer led Labour Market Information (LMI) survey followed by a panel discussion on enhancing private sector engagement in TVET. The key outcome of the panel discussion was that there is need to continue platforms like ELMS for dialogue and collaboration. There needs to be trust in private sector led initiatives, and the evidences generated should actually influence the practices and approaches of the TVET system.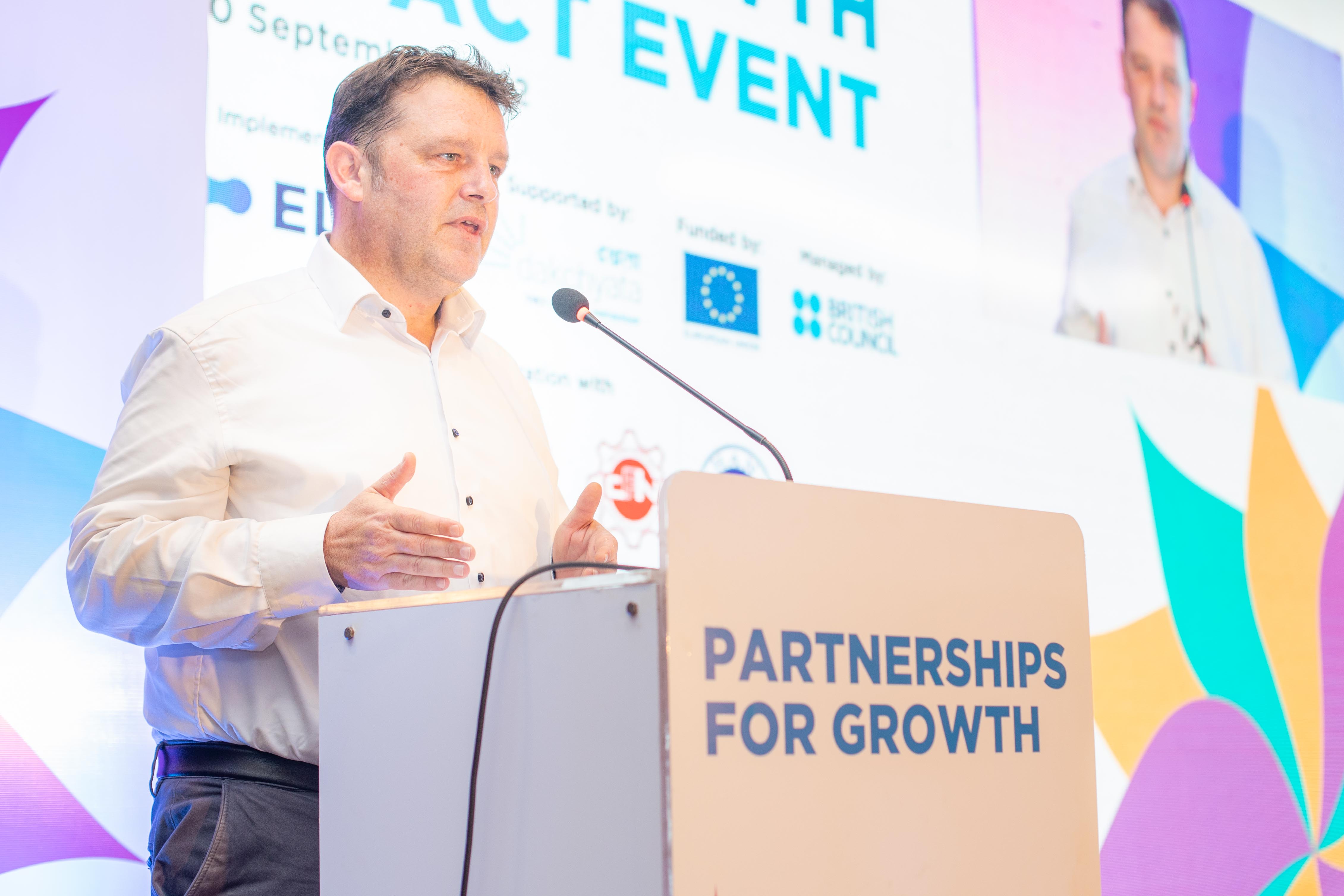 Dr. Marco Gemmer, Head of Cooperation, European Delegation to Nepal stated, ''ELMS has been a change in practice on how private sector is engaged with the public sector in a dialogue for the reform of the TVET system. ELMS has developed solid relationship between public and private sector.''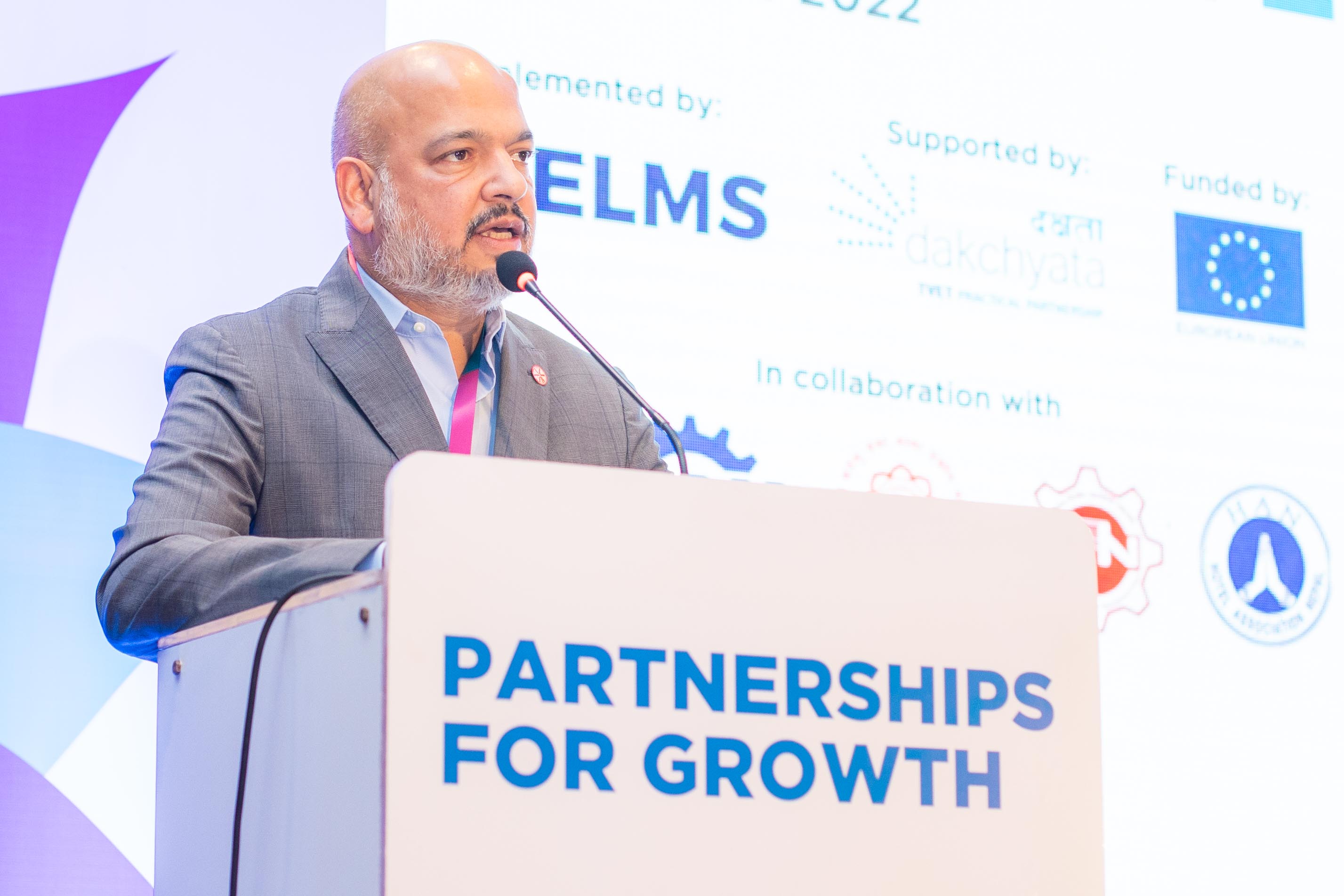 Mr. Shekhar Golchha, President FNCCI shared FNCCI's vision for 2030 which is to create 2.2 million jobs and for that the organisation has developed 100 key initiatives. One of which is about creating more synergy and dialogue on public private partnership in TVET to produce employable human resources. He further stated that ELMS has contributed towards it.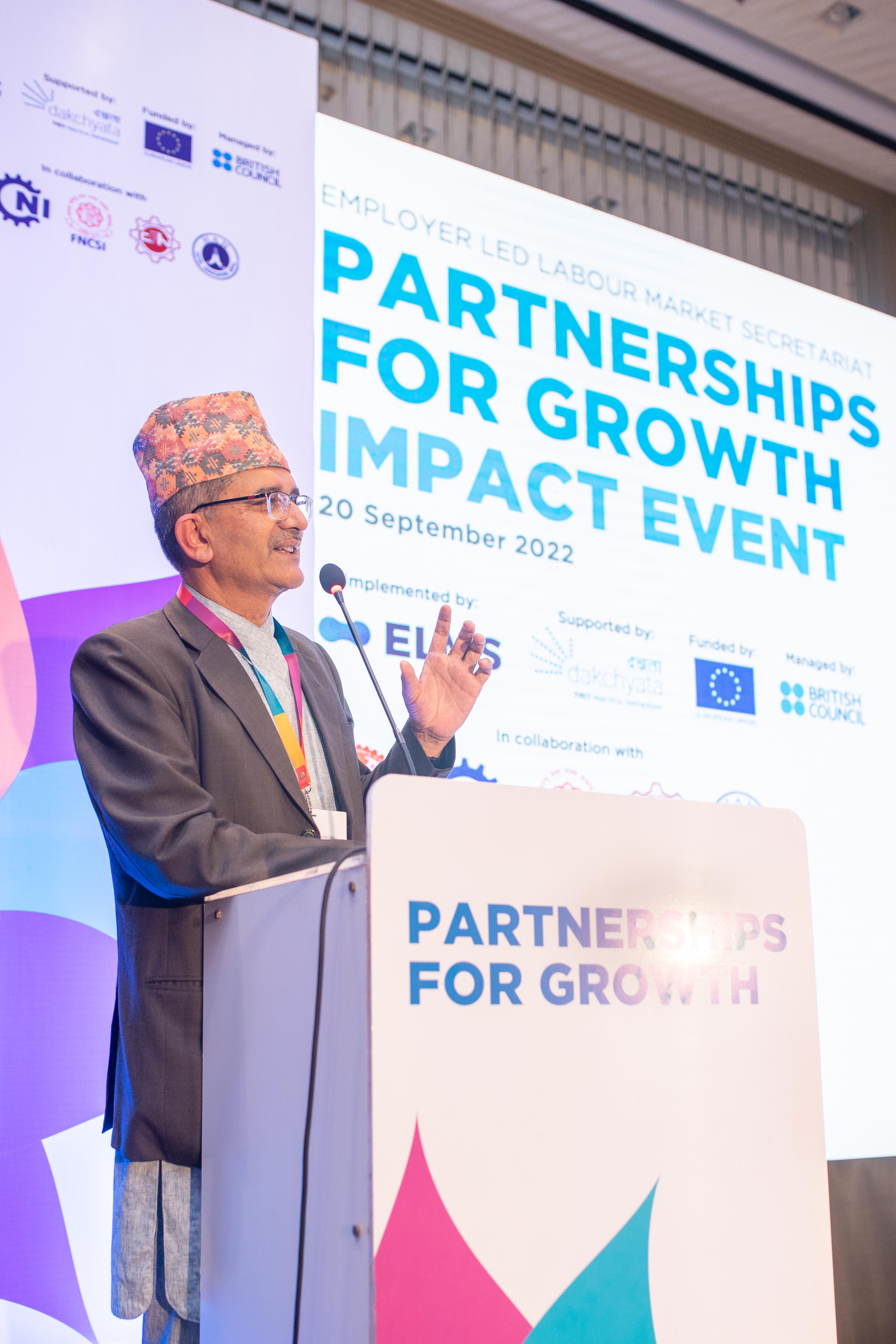 The program also saw attendance by Ms. Sunita Dangol, Deputy Mayor of Kathmandu Metropolitan City who was previously engaged with ELMS project. She mentioned her experiences through ELMS project helped understand the need of the TVET sector better and the importance of engaging private sector. One of her current initiative has been that Kathmandu Metropolitan has set aside budget to introduce technical education in schools.
Dr. Hari Lamsal, Joint Secretary, Planning Division, MoEST in his closing remarks invited private sector for dialogue to identify specific needs of the employers and how to strengthen collaboration between public and private sector. He urged that the government is open to dialogue and is committed to engage the private sector, and also assured needed coordination with Ministry of Labour as well as local government.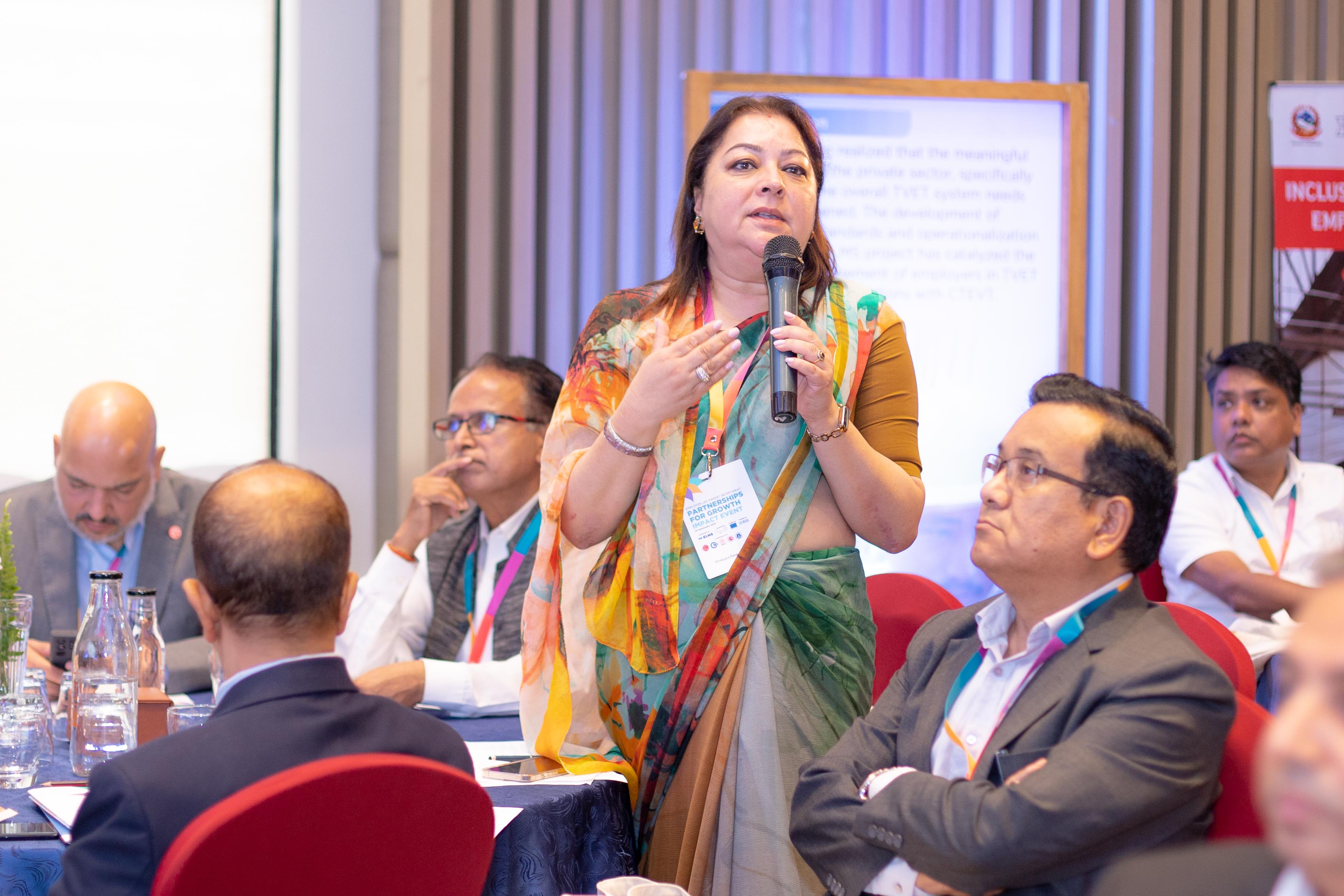 One of the sustainable outcome of the ELMS project is the creation of 30 Occupational standards which was handed over to CTEVT through an MoU. Mr. Anoj Bhattarai, Director, Curriculum Division at CTEVT informed that 6 out of the 30 Occupational Standards is now currently used by CTEVT. He further stated that CTEVT welcomes more collaboration with private sector to identify more occupation standards.
Employer Led Labour Market Secretariat is a project supported by Dakchyata: TVET Practical Partnership funded by the European Delegation and managed by the British Council. Over the next year, ELMS through self-funding will continue to embed and solidify approaches generated.