Erik Winther-Schmidt joins as the New Team Leader for Dakchyata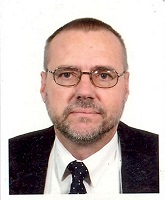 Erik is from Denmark, and has previous experience of working in Nepal during the 1990's, for a large multi-donor supported education project. Dakchyata conducted an interview with Erik to find out more about his specific interest in joining the project, as well as the international public private partnership trends in TVET. 
Welcome, Erik, as the new Team Leader of Dakchyata. When did you arrive, and why did you seek this position?
Thanks very much! I arrived in Nepal during the last week of July and it has already been quite an exciting experience. There are many reasons why I wanted to join Dakchyata, but let me give you two: Firstly, I have a soft spot for Nepal, after working here for six years in the 1990's, as Chief Technical Advisor of the large multi-donor supported BPEP (Basic and Primary Education Program of Nepal). I really wanted to do something useful for this country. Secondly, what attracted me to Dakchyata was a chance to work further with on an international trend in TVET – strengthening the demand-side in labour market training programmes. In Dakchyata, this is done through establishing new ways of sharing ownership between Government, training providers and employers through Public-Private Partnerships (PPP).  
We hear the acronym PPP almost every day now – what does PPP represent, in your opinion?
We all interact with others - you can call this establishment of relations. A partnership is more than that. In TVET, it really has to do with the shared effort of bringing together those who demand, and those who supply skills training. In Dakchyata, we are looking at forming partnerships between government, training suppliers and employers, who are all keen to find better ways to ensure that skills taught by CTEVT, or private training providers, are relevant for employers, who need skilled manpower in their businesses and industries. When the mechanism works well, these skills become useful for everyone: for the employer, for the individual and for the nation. One party alone cannot achieve this. Government needs to pass smart TVET laws, while employers need to decide which skills they need. Training providers know how to arrange training, both for new entrants, and those who need to increase their skills. So a partnership is formed between, say, CTEVT (that conducts training) and one or more employers, who agree to work with CTEVT or another training provider, and share the responsibilities and risks of developing useful and relevant TVET skills training programmes. There are many sides of PPP, so I think this is a simple answer to a complicated question!
Could you provide an example that illustrates PPP? Perhaps one that makes it easier to understand?
 Yes, let me try. Dakchyata will soon be calling for proposals, where we want to support PPP, not just in theory, but in practise on the ground, so to speak. Institutions and organisations can apply to have their innovative ideas in PPP funded for testing. Through grant funding, we will support innovative ways through which private sector and TVET training providers can work together to train people, whether it is new entrants to the job market, or those who are already employed but need to refresh their skills. We are suggesting seven different models to do so, but we are also open to other ideas. We invite partnerships to be formed, and we know what we are aiming for:  at the end of the testing of the PPP models, those trained will have acquired skills that the private sector representatives really need, so opportunities for meaningful employment of the trainees will increase. This PPP is a win-win situation that benefits everyone involved. We shall be testing our models out in three different sectors: agriculture, construction and tourism. Later, the lessons learned from these pilot projects will be fed back to policy makers, to explore possibilities for scaling-up and replicating some of the PPP models that have proven particularly successful. 
Is Dakchyata aiming for TVET policy reform?
 Yes, but with a twist. Right now, we don't say you should go for this or that change, because that has worked well in X-country or Y-situation. We don't believe in such cut-and-paste reforms. We would much rather be in a position to say to the business community, and to Government and training institutions. Within a few years you will all be testing out various ways of providing meaningful training through the PPP models that we know the results of. This model works well, while that model did not prove successful. And to Government, we will say: once you go for reform, please take our findings into consideration, because they have been carefully tested and have proven their worth, not in general or internationally, but in an actual Nepali context.
When will such results be achieved?
We have a sister project, Sakchyamta, which is also funded by the European Union, and with whom we share our objectives. Together, our two projects will address issues of quality in TVET, forming PPP, and improving the role of Government to coordinate and govern the TVET area in Nepal. Our Projects started in 2017, and are due to end by February 2021. We should begin to see results as we move towards that deadline. It may seem a long way off – but the truth of the matter is that reforming TVET in a sustainable manner is not accomplished through a "quick fix". It takes time.
What are the drivers in the reform process that Dakchyata seeks?
Sustainable improvements only come about if many people believe that the changes suggested are based on facts, careful testing, and well thought-through solutions. Many people have to be persuaded, and take ownership, as we move along to achieve this: business and industry, training providers, and youngsters looking for meaningful opportunities in the job market. Government itself, which is entrusted to draft and implement laws that achieve the economic growth it seeks, also requires persuasion. It is a well-known fact that education and training play a major role in promoting inclusive and sustainable growth. A strong network of skilled people to underpin economic growth, improve productivity and provide career and livelihood opportunities will contribute to the social stability and national development of Nepal. We are convinced that many people will rally round to support these broad and worthy goals.
Thank you Erik, for sharing these thoughts with us. Is there an easy way for our readers to learn more about Dakchyata?
 Thank you! Yes, I think a good way to learn more is to look at our web-site: https://www.dakchyata-nepal.org, which is in both English and Nepali.